At the JugendBildungsmesse "JuBi" students, school leavers, trainees, parents, teachers and anyone interested in foreign stays and international education receive information and advice on the topics Student Exchange, High School Year, Private & Boarding Schools, Au Pair, Volunteering, Work & Travel, Jobs and Internships abroad, studies or semesters abroad, Language courses, learning languages at home and abroad, Language Camps, Scholarships, funding opportunities and travel insurance. karriere101 offers companies the oppurtunity to find young professionals and students via our online platform and matching software. Definetely the easiest way to find the perfect match!
JUGENDBILDUNGSMESSE IN GERMANY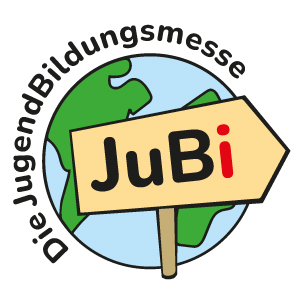 With over 50 locations, the JugendBildungsmesse is Germany's largest specialist trade fair for schools, travel, learning and living abroad. On a weekly base we additionally organize virtual b2c fairs.
MORE
KARRIERE101 – THE ONLINE CAREER FAIR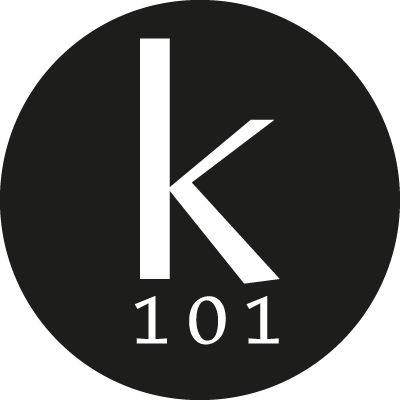 karriere101 is the easiest way for companies to find new talents. Young professionals meet companies during an online event accompanied by a matching-software similar to famous datings apps.
MORE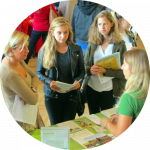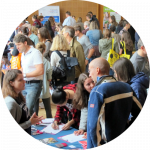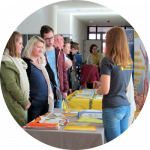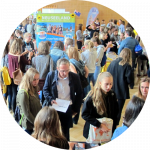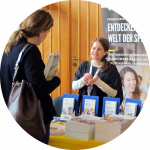 OUR GOAL?
YOU AS HAPPY CUSTOMER!
We are convinced that a long-term stay abroad is an important way of encouraging international understanding. Nobody should miss out on the opportunity of broadening their horizon by experiencing different cultures and everyday life abroad.
We want to ensure that adolescents and their parents have access to reliable information on how to organise a stay abroad. Therefore, our fairs are a platform for both – education providers who offer study abroad programmes, as well as customers looking for international learning and travel opportunities.
BECOME OUR PARTNER
Let the visitors of our fairs benefit from your profound knowledge and expertise. Big or small, specialized or diversified, non-profit or privately organized – with the large selection of exhibitors we ensure a fit for almost every visitor!
Become a part of our events and use one of the most powerful marketing tools for organizations to promote their exchange programs.
OUR EXHIBITORS
ABOUT WELTWEISER & INTERNATIONAL EDUCATION NETWORK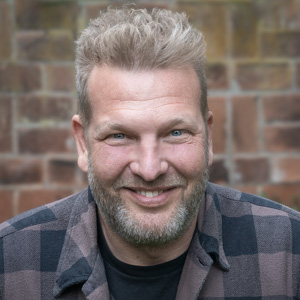 Therefore, in 2000 he founded weltweiser, the educational consulting service & publishing house. The company connects young people and agencies.
2005 IEN was founded as a independent subsidiary of weltweiser in order to structurally separate international activities, the Internet platform business and B2B-services.
More about Thomas
FURTHER COOPERATION POSSIBILITIES
AUSLANDSLUST – SEARCH ENGINE FOR STAYS ABROAD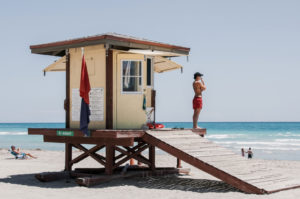 Auslandslust.de provides you with the possibility of linking your complete program portfolio and thus ideally as many of your own homepage subpages as you want. It strengthens you SEO-technically and your programs can be optimally sought, found and visited.
So the deliberately slender search engine for stays abroad features all your content-related pages such as student exchange, language trips, Volunteering, holiday camps, work & travel, internships abroad, etc.
Edu-Connector.com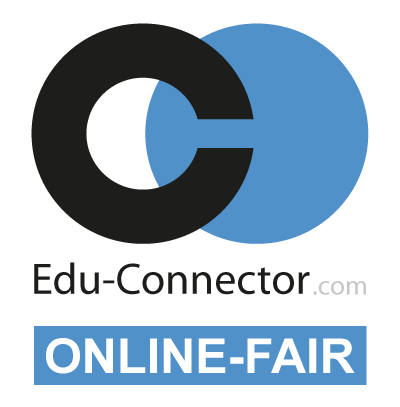 Virtual Online Fairs & b2b-platform
THINK b2b NEW!
OUR OTHER PUBLICATIONS
HANDBUCH FERNWEH – THE MANUAL FOR STUDENT EXCHANGE PROGRAMS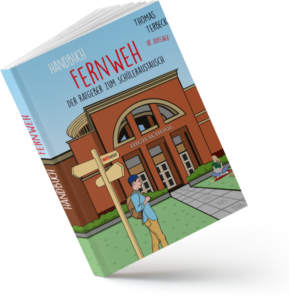 Handbuch Fernweh covers the main issues surrounding high school exchange programmes. It contains tables displaying the cost-benefit ratio and allow german organisations to introduce their programmes to the readers. Participating organisations will also be presented and linked on our website.
MORE
HANDBUCH WELTENTDECKER – THE MANUAL FOR STAYS ABRAOD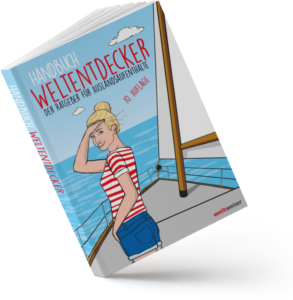 Handbuch Weltentdecker offers an overview over all types of available programmes abroad, such as language courses, home stay, au pair, work & travel, voluntary services, work experiences and university courses abroad. Organisations have the opportunity to book a table introducing their programs in detail.
MORE
FORUMS & WEBSITES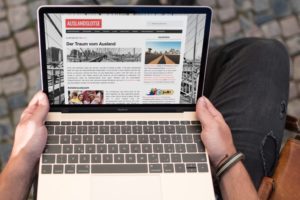 In addition to our trade fairs, publications and our search engine, we also offer many more websites and portals on which you can introduce yourself and your programs. Please have a look!
ALL PLATFORMS
ARE YOU INTERESTED?
If yes: Please contact us! We are happy to provide you with further information about our locations, dates and terms and conditions!
International Education Network GmbH & Co. KG
Schloss Cappenberg 4
59379 Selm-Cappenberg
Germany
E-Mail: info@international-education-network.com
Phone: +49 2306 758882
Fax: +49 2306 758884